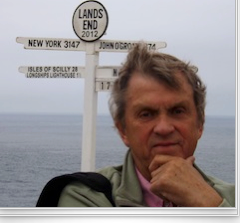 Here, there, everywhere and some other places too …
Mont-Saint-Michel, Sunday, March 24, 2013
Once extracted from our muddy pitch the route was westwards to the town of Pontorson, just about 4 miles from Mont-Saint-Michel. If you have never been to this part of the world then take a note and don't miss it. I am drawn to this place over and over again. It is absolutely laden with memories. My first visit was about 60 years ago when my late parents took us as part of one of our many summertime trips to this part of France. Quite simply, I just keep coming back. It has beautiful memories and it is a truly, bewitching place. Its funny the way some things stand out in the memory bank but I recalled a story dating back to 1980 when, like my parents before me, I felt the need to take my own children here to get the same sort of experience that I cherished. My son, Martin was about 8 years old and we had sailed into Saint Malo on the ferry to start our holiday. Rightly or wrongly I decided that this was to be the time that I would start to teach Martin about fiscal wisdom and allocated him some pocket money which I told him was to last for 1 week. He nodded his acceptance as we drove towards Mont-Saint-Michel.

Inside the Mont is a maze of little streets with shops, restaurants and something to catch the eye at every turn. Gift shops abound and within minutes we were in one looking at all the goodies which, unsurprisingly, were about 50% more expensive than in nearby towns and villages. I cannot say for certain if it was the first thing that Martin set eyes on in the shop but in no time at all he had decided that a small packet of soldiers was something that he could not live without. I reminded him again about how his pocket money had to last a week and pointed out that this particular treat would eat up the entirety of the money. No! He HAD to have it. It was the one thing he had wanted his entire life. So he got his soldiers.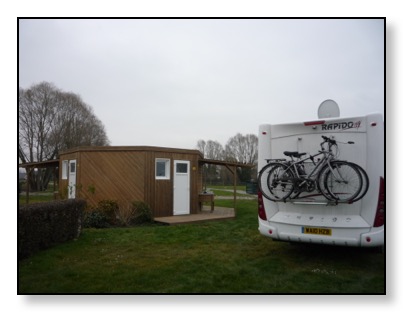 Now you may well ask how that all fits in with this trip. Whenever we got settled onto our pitch at Camping Haliotis in Pontorson I turned on the television to catch up with the news back home. It was startling to see the images of snow drifts and hear the experiences of everyone throughout the UK and Ireland. One of the worst spots was Belfast with not just snow but power cuts galore as well. So being the sort of worrier that I am I called my daughter Susie to make sure all was ok. Transpires they have had their problems but all is now well. I then thought I would tell her that I had returned to Mont-Saint-Michel with all the memories it held. Without pausing for thought she said, "I know, Dad, Martin's soldiers."

Memories. They are hard to beat.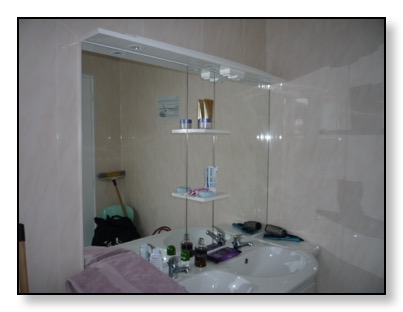 We will have more thoughts about Mont-Saint-Michel tomorrow with some pictures as we go inside once again but times have changed things just a little. You can no longer drive up close to the Mont as, it would appear, the tide has created some problems for the roadworks and now you have to park about a mile away and travel by shuttle bus to get onto the site.

Finally, just a few thoughts about this campsite, Camping Haliotis. It is in a simple rural setting on the outskirts of a small town and is memorable because it is one of the very few campsites which has pitches with their own private bathrooms. See the pictures to get an idea. It really takes camping to a new sort of level. Add to that the fact that the staff, Alicia and Gerald, are delightful. A lovely experience. Who cares about a bit of mud?
Sidebar
T