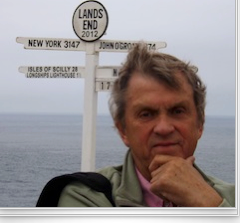 Here, there, everywhere and some other places too …
Wednesday, March 20, 2013
20/03/13 21:21 Filed in:
Site review
| Eurotunnel
| Calais
| France
Today we leave the UK and head into France. Following our two day stop over in Surrey we are well placed to make it down to Folkestone to get onto the Eurotunnel service to Calais. Interestingly most people who travel into Europe seem to favour the cross channel ferry route but, for me, the tunnel is simplicity itself. Drive up, check in and drive on without having to leave your driver's seat. Then 35 minutes later you drive off and straight onto a motorway. A great service and my preferred route.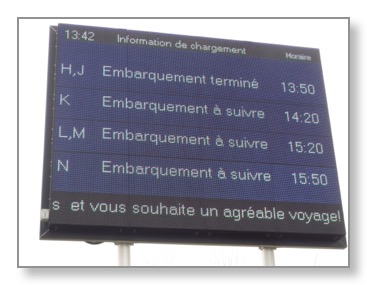 Anytime we travel through Calais we have always stayed at a campsite in the small town of Guines. It is called La Bien-Assise and is well maintained, friendly and has a fabulous restaurant attached. The facilities are meticulously maintained and we have never had a bad experience. Our problem this time was that they are not officially open until next week. They will, however, let you stay and keep 4 or 5 hard standing pitches available. There are none of the usual facilities operating such as the site shop and Wi Fi. So we decided to try somewhere new. A modicum of research in the Alan Rogers I-Pad app showed me that just a half an hour south of Calais near Boulogne is a site called, Camping L' Eté Indien. I called ahead, they were open and yes, they had availability and certainly had Wi Fi throughout the site.

Well, it was an easy enough drive down there although the last half mile was on a narrow pot holed road where two vehicles could barely pass. Still I got there and went into the reception to "sign in". It was a shambles. The assurance of Wi Fi given by telephone was simply wrong. They had "a problem" and the machine that issued the passwords had broken and after hanging around for about 20 minutes it was clear that they were not going to be able to provide. Added to that if their system had been working then it was device specific as described in yesterday's blog and would have cost "an arm and a leg". It took little thought on my part to decide to double back to Guines and La Bien-Assise.

On arrival we had the entire site to ourselves. We selected a nice pitch beside the toilet block and ambled off down to the restaurant for a fabulous meal and were able to avail of their Wi Fi in the restaurant to catch up with e-mails.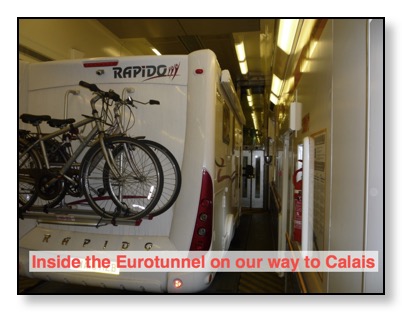 A huge plus point for us for this site is that they are very dog friendly and Dougal was given pride of place on his rug on the floor beside the table. Then it was back to the Vinny Van and a catch up on the budget chitter chatter.

Tomorrow we head off towards Paris this time stopping at a pretty town called Orvillers-Sorel which has the almost compulsory Chateau, about an hour north of Paris. We have stayed there a couple of times before and from what I read it is now even better. No doubt you will be hearing more about this in the next few days.
Sidebar
T