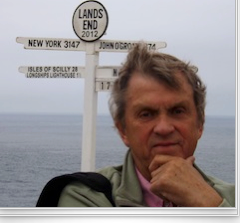 Here, there, everywhere and some other places too …
A new discovery
04/04/13 12:06 Filed in:
Food | Dinner
| Monteton
| France
I have been coming to this part of France for over 50 years. I recall as a child my parents taking us here and it left a sustained impression. Subsequently I kept coming back and so it was inevitable when I started motorhoming some 5 years ago that I would return to the Dordogne. I find it to be a veritable treasure chest of new views, villages and experiences which, simply, live in the memory bank.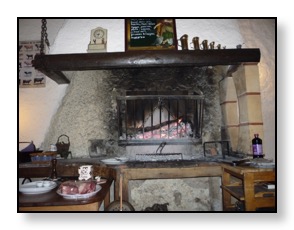 In this immediate area you have places like Duras which is such a pretty place and, of course, Ste Foy la Grande itself, an imposing town built on the banks of the Dordogne.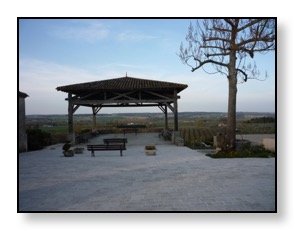 A few years ago we discovered a little restaurant in a side street in the town which was run by a jovial lady called Catherine.

We loved the place with its open fire where the steaks were done to perfection. We went back again and again and looked forward to a few visits this time around. Add to this the fact that the restaurant was very dog friendly and Catherine used to welcome Dougal like a long lost son.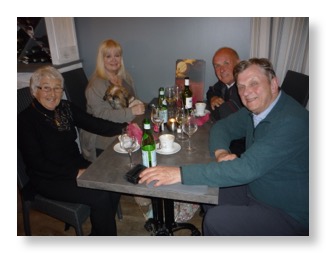 So imagine our disappointment when Bob told us that the restaurant was closed and Catherine had moved to another location about a half hours drive away.

The village of Monteton is a few miles from Duras and both Bob and Brenda spoke very enthusiastically about it so at about 7:00pm last night the four of us, and Dougal, of course, piled into Bob's car and off we sped past countless vineyards through Duras and got our first glimpse of Monteton atop a hill dominating the landscape. Such an incredibly beautiful location.

As we meandered through the narrow streets we pulled into a little town square with the local church and a viewing canopy to admire the incredible landscape.

Rounding off the buildings in the square was Catherine's new location
Restaurant X111 Clochers.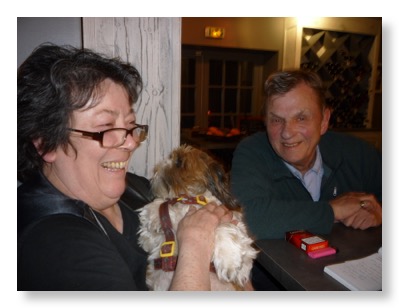 The greeting was warm and Dougal remembered Catherine's hugs so treated himself to another one!

The company was fabulous, as always, and so was the food. No hesitation in saying you should go there, it is really worth the effort. By the way if you tell Catherine you are a friend of Dougal's the sky is the limit.

Great night, great restaurant, great company.





Sidebar
T