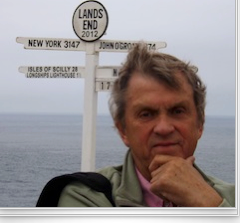 Here, there, everywhere and some other places too …
Camping de la Plage, Port Grimaud
13/04/13 11:21 Filed in:
France
| motorhome
| Site review
| Grimaud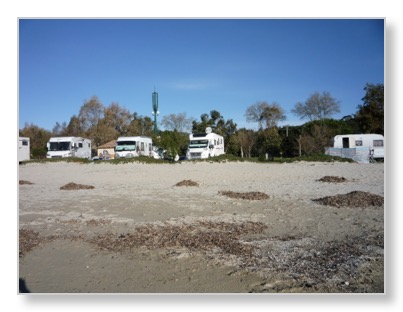 Every so often you strike it lucky and end up in a location where everything is just perfect. Sometimes its by accident on others its by dint of copious research.


A few years ago when we started Motorhoming we met a couple in the Burgundy region who have remained good friends ever since. As is our style we always ask people we meet about their experiences as it forms the basis of our research and you learn a lot of good stuff. Well, when we met Pam and Geoff we were en route to the Riviera and we sought their advice on any good spots to settle for a few days. They mentioned one site in Port Grimaud where they had stayed and it sounded really good especially as they had pitches which had individual bathrooms. That was something we hadn't experienced before and were excited to try it out.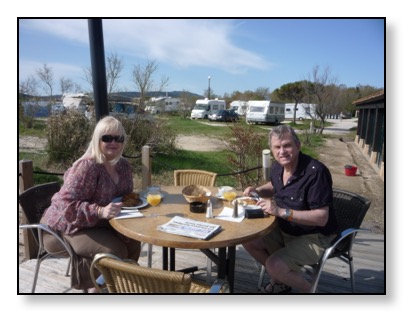 Eventually we made our way to Port Grimaud and sought out the site in question. It was owned by an English man and the first thing I noticed was that it was on the opposite side of the road from the beach. We had booked and we pulled into a very narrow reception point and parked as comfortably as the restricted area allowed. I went into the reception to check in and mid way through the task the door burst open and an English man came storming in demanding to know "what **** had parked his ****ing **** outside." It appears that I was the ****!

At this point I assumed this was just a rude guy but as I was completing my registration I noticed that the young lady signing me in was clearly embarrassed Why? Simply because this was indeed the owner. I also discovered that prior to coming into the reception he had verbally abused Nancy who was sitting in the van. It only took a matter of seconds for me to decide that this idiot was unworthy of any custom, not least ours. So I cancelled and withdrew from the site.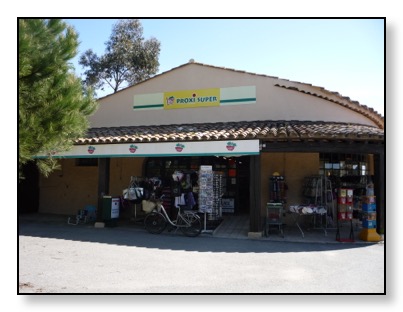 Back out on the busy seafront we drove along trying to calm down when, relatively quickly, we came upon Camping de la Plage. We pulled in and "Yes" they had availability. We were invited to walk about, select a pitch and then sign in. We then had the most beautiful stay in a blissful setting right on the beach gazing across at St Tropez.

Today we are on exactly the same pitch and life is good. The pictures were taken this morning.

The first picture is taken from the water's edge and shows a segment of the site. The Vinny Van is the one with the satellite dish on display.

Within approximately 50 paces of our pitch is a pretty beach restaurant where the food is not only very good but also very reasonable. Picture two is of us having breakfast this morning, consisting of Omelette bread, croissants and cafe au lait! All for €8.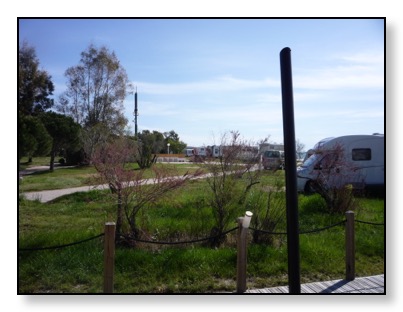 Picture 3 is of the little supermarket on the site which has just about everything you would need. In fact it is the best on site shop we have come across anywhere.

Finally picture 4 is taken from the restaurant looking back at our pitch. The building you see is the toilet block which is always in pristine condition and the showers are powerful, hot and are not the infernal push button type.

A great site and, certainly, on of our favourites.

After thought:

I have just been talking to Ji Hye Lee on Skype to hear how she is enjoying her studies in Bordeaux. She asked me if I had mentioned her in today's blog…I said, not yet!!
Sidebar
T