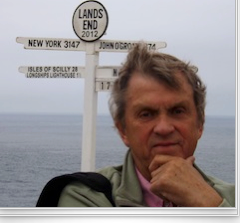 Here, there, everywhere and some other places too …
Day 1, Sunday, March 17, 2013
17/03/13 18:25 Filed in:
motorhome
| Site review
| travel
What a day! St. Patrick's day was never like this. The alarm went off at 5:00am and after the usual last minute bits and bobs we got underway with the first leg of our trip. Port Erin to Douglas and the ferry to Birkenhead (Liverpool).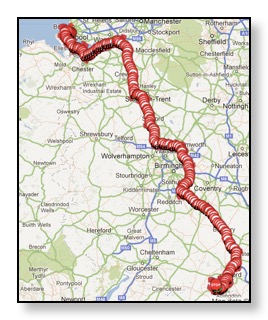 It was a four hour crossing but a cabin made it a whole lot more comfortable and I even managed a couple hours sleep. The second leg of the journey was a long haul taking us down to Oxfordshire and, more precisely, the Lincoln Farm Park site in the beautiful village of Standlake. We have been here several times before and have nothing but the highest praise, friendly, helpful and a pretty location.

One of the interesting things about the trip was that as we got further south the colder and whiter it got. The temperature dropped to minus 3 degrees overnight (29° F, -3° C) but the van was very cosy so no complaints.

Its always quite challenging for the first few days as you remember the little things you forgot to pack but this time we feel fairly complete; so far so good.

Dougal is adjusting to the van life and, as before, loves it to pieces. His toys are where he wants them so he's happy!


We got of to an early start on St Patricks day and even had a dog friendly cabin on the ferry - so Dougal was happy too! The crossing was smooth and we arrived at Birkenhead around noon. After dropping the car off at our storage facility, we hit the road, arriving at Lincoln Farm Park, in Oxfordshire around 4:00. We'd planned on visiting the local pub, The Black Horse, which is a fairly easy walk from the campground, but decided against it as an early night was a good idea.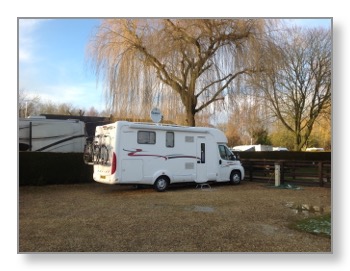 Up early Monday morning, March 18th, to find FREEZING temps and rain, so the van's gas heater was turned on full, and breakfast is just finished. We'll hit the road again in a couple of hours, our destination; Alderstead Heath motorhome park, Redhill, in Surrey. Cheers!





Sidebar
T